News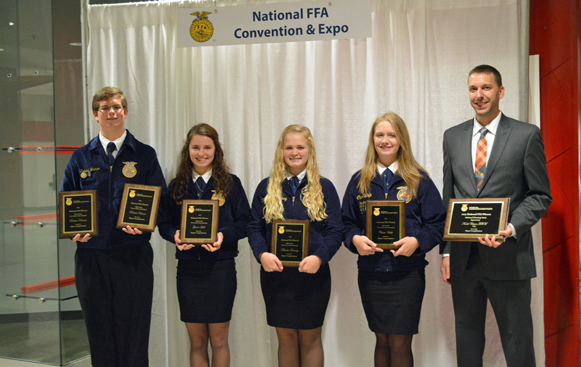 NU Agronomy wins Nationals again
Can you say Three-peat! This is the third consecutive year that the North Union High School FFA Agronomy team has won the Agronomy Career Development Event (CDE) at the national level, at the 88th Annual National FFA Convention and Expo, held in Louisville, Kentucky.

The agronomy team members possess an in-depth knowledge of seeds, insects, soils and crops. They work together to demonstrate skills in solving complex problems related to crop production.

Each of the 36 state winning teams representing their state brought four members to the competition. The North Union winning Agronomy team members include Robert Kramer (second place individual), Mikaela Ramsey (tenth place individual), Grace Hall (ninth place individual), and Claire Wolfe (11th place individual). North Union staff employee Jared Evans is the team coach and advisers are Tom Jolliff and Breck Finch, NU FFA Instructors.